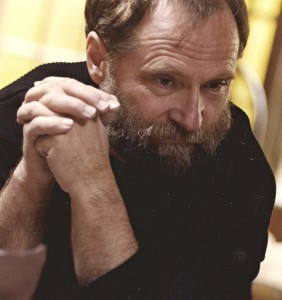 More than any other form of human expression, art acts as a barometer indicating the quality of life of humanity in any given society. As an artist, I wish to deal with, what I believe are the most important issues in today's world.
I have been working almost exclusively in clay. When I became acquainted with Raku firing, I realized that the freshness and strength of this technique would enhance the expressiveness of my sculptures.
In my view, the artist's dedication having been filtered through his emotional and mental make-up dictates his actions, finding expression in literature, painting, sculpting, music and other art forms. This artistic expression becomes fruitful and meaningful only if it has an objective significance for the viewer.
Email: attilajk [at] artterrastudio.com OR ajk [at] artterrastudio.com 
You can look up my dear family: wife and the boys & boys1
Revelation – synopsis,  treatment,  script
Life of a Man – synopsis,  treatment, script
Justin music site: www.johnnymajor.com

Biography:
1947                   Born in Hungary
1971                   Mechanical Engineering Degree (Budapest,Hungary)
1974                   Settled in Toronto
1976 – 1986            Teaches life-sculpting at  J.C.C. -Toronto
1980 – 2006          Member of the Sculptor's Society of Canada (SSC)
1986 – 2000            Member of the Ontario Society of Artists (OSA)
2000 – Present Member of the Hungarian Visual Artists of Canada (HuVAC)
Since June 2012        Full time sculptor
Group and Solo Exhibitions:
1972                       Poznan, Poland
1974                       Nuremberg, Germany
1978, 80, 84           The Koffler Art Gallery at J.C.C. –Toronto,Canada
1979                       New College  – University of  Toronto,Canada
1982                       Winning the SSC Medal Award Competition
1984                       International Juried Raku Ceramic Exhibition –Newport, Rhode Island,USA
1984                      VII Dante Exhibition – Ravenna, Italy  Received Gold Medal Award of the City of Ravenna
1984                       The Iron Curtain –University of Toronto,Canada
1986                       SSC's Hungary Traveling Show -Budapest, Mikolc,Pecs
1988                       Galerie  Rochon, at Spadina 80,Toronto,Canada
1990, 92              Toronto – Art Credo receiving Medal of Merit – Canada
1990                     XXII FIDEM – Helsinki,Finland
1991                       Ashton's Gallery,Toronto,Canada
1993, 94, 95           Invited artist at the Benefit Art Auction at the Toronto Zoo, Canada
1995, 2001             JohnB.Aird Art Gallery, Toronto, Canada
1996                      Visual Arts Mississauga– received 1st prize  Wittnauer International Award for Sculpture – Canada
1997,2000              First Canadian Place–Toronto,Canada
2000                      Hungarian – Canadian's Art Show, Living Arts Centre, Mississauga,
2000                      XXVII FIDEM – Berlin/Weimar,Germany;
2003, 2006            Women's Art Association –Toronto,Canada
2005                      Hungarian-Canadian's Art Show, Budapest, Hungary
2006                     Commemorating 1956 October 23 – Canadian-Hungarian's Artist, Toronto City Hall – Winning the Canadian-Hungarian Heritage Found Award
2007,2008,2009, 2012     Hungarian-Canadian's Art Show, Etobicoke, Canada
2012                      Hungarian-Canadian's Art Show, Rainbowe Gallery, Toronto, Canada
2013 Hungarian-Canadian's Art Show, Columbus Centre & Todmorden Mills Gallery, Toronto, Canada
2014 Hungarian-Canadian's Art Show, Columbus Centre, Toronto, Canada