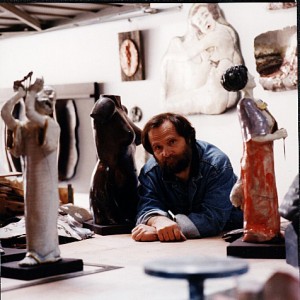 Art Terra Studio is located in Mississauga, Ontario. It is under the solo ownership of Attila J. Keszei, P Eng. & Sculptor.
Email: ajk [at] artterrastudio.com OR attilajk [at] artterrastudio.com
The studio is engaged to pursue sculptural and engineering opportunities in the following fields:
Life size busts from life models, requiring approx. three to four sittings, two to three hours each,
Life size "funeral bust" of deceased love ones, from available photos and videos,
The studio is well equipped to generate uniquely designed sculptured wall tiles for special applications,
Commemorative raku fired ceramic murals, providing original design or developing one with the input of the client,
Also having thirty years of engineering experience on the field of energy conservation, detailed investigative-studies of energy use reduction could be optioned.
Wittnauer International Award for Sculpting
There were a few hundred submission to this art event and with my 'Sun Bathing" small bronze I won this award. This was the largest/most expansive award I ever received. The prize was a gold plated Wittnauer wrist watch. It was worth a few hundred dollars. It was an unexpected recognition of my art. I was very much taken by. I gave the watch to Jacob, my youngest son, as a graduation present from university.
Work-Related Awards

Nothing to do with art but I am very happy that I had received two work related awards. If you know me then it is not a surprise that I am professional mechanical engineer. I worked more than 33 years for the University of Toronto as her Sustainability Initiatives manager. I had initiated and completed many-many energy saving projects which resulted in utilities cost saving and carbon footprint reduction. As an appreciation I received the Chancellor's Award in 2010 and the Excellence Through Innovation in 2011. These unexpected recognitions were the final memories of working as an engineer.